Vietnam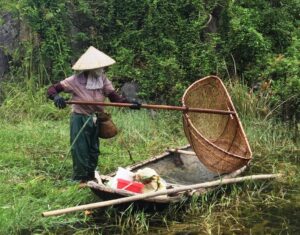 Fishing with a stomping basket is a traditional craft that has been practiced in Vietnam for centuries. Postcards from the French colonial era depict this unique fishing method as a typical way for locals to catch fish. While similar techniques…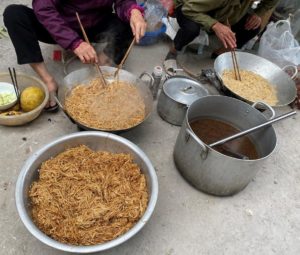 Bamboo is a popular ingredient in traditional Vietnamese cuisine, especially during the year-end meal on the 30th day of the last lunar month of the year. One of the most famous and delicious bamboo soups is the squid bamboo soup…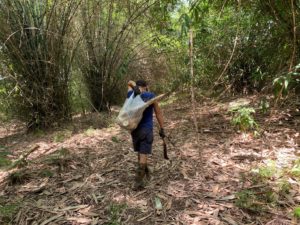 With more than 70 species of bamboo over the country, we can easily find bamboo thickets anywhere in Vietnam. Many of them could nurture one of the most popular and favored vegetarian foods for Vietnamese people, which like bamboo shoot…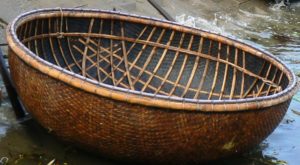 Hoi An is located about 35 km south of Da Nang, which is roughly in the middle of mainland Vietnam. It is one of the most picturesque towns in Vietnam and attracts lots of tourists. Which in turn requires lots…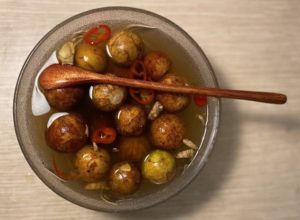 The Indochina Dragon Plum (Dracontomelon duperreanum) is a genus of flowering plants in the family Anacardiaceae. In Vietnamese it is called: chi sấu). Dragon Plums are one of the most popular kind of trees on the side of Hanoi streets….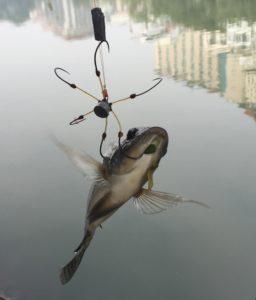 A very common fishing technique in whole Vietnam is ripping a weighted hook with multiple side arms through still water and hope to hook unsuspecting fish somewhere on their body. Hooking a fish at the lips with the correct size…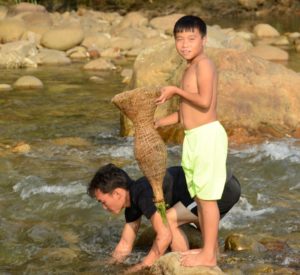 Trapping fish in bamboo traps in Southeast Asia is normally a static affair. These fishing traps will be used in still waters with or without bait inside and checked at least once daily. It was a new experience, to see…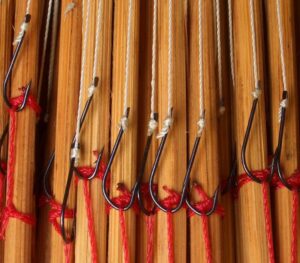 The term 'Bank line' used in English to refer to a string of poles along a water bank is virtually unknown in Southeast Asia. Instead, this fishing method and its equipment are referred to by different names in the region….