Some varieties of edible wild mushrooms in DR Congo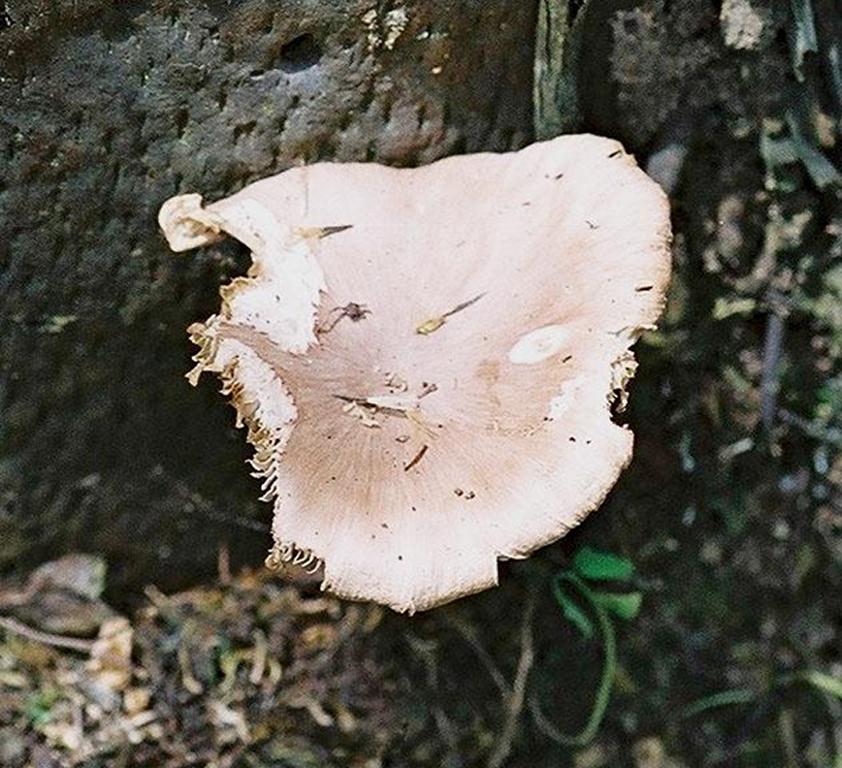 Bubwaka bwaka is found on oil palm trunks and other trees in dense shade. These mushrooms can be pink or white.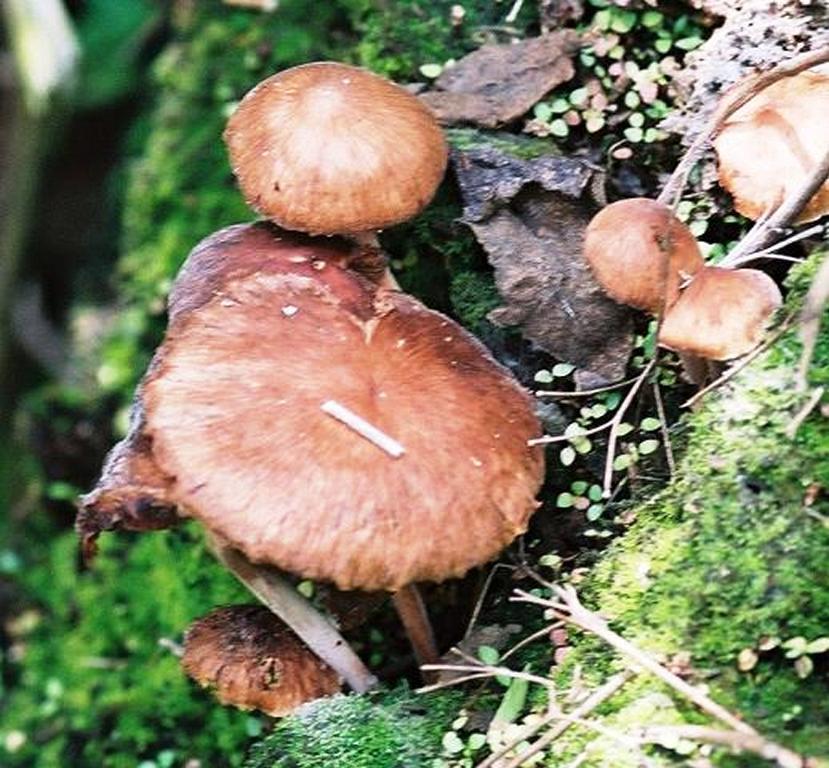 Bufwa ngudi growing on the end of a dead oil palm trunk in shade.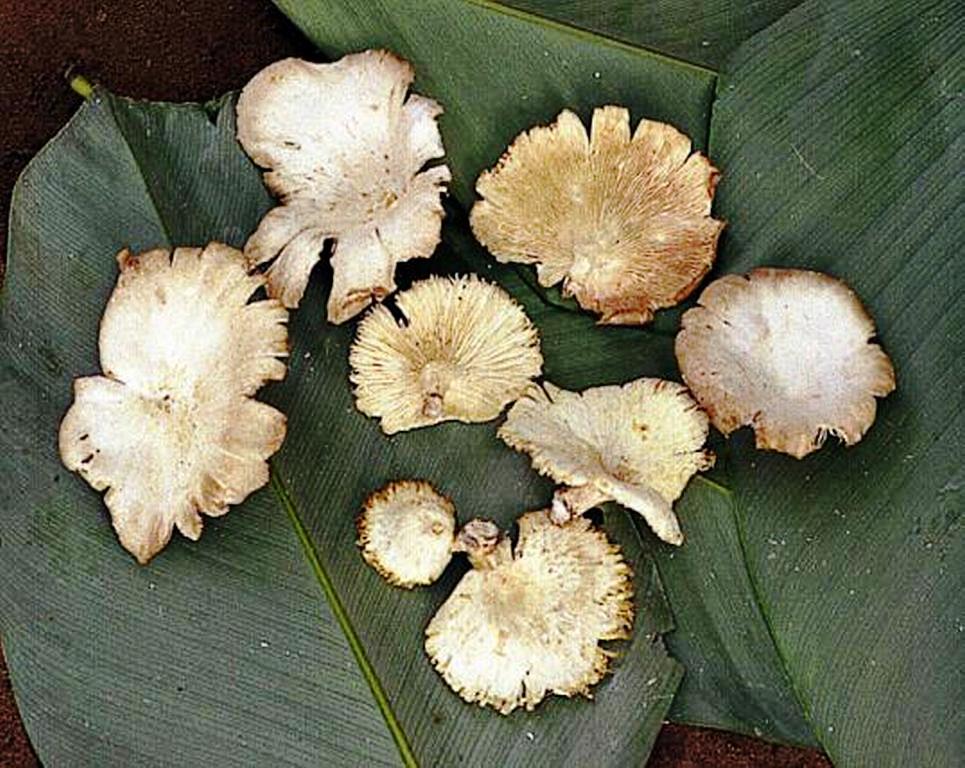 Bulongo (Lentinus squarrosulus) appears between April and December. These were growing on the stumps of Hallea stipulosa and Hymenocardia acida.
Bundolo (Termitomyces sp.) found growing in shade among fallen leaves.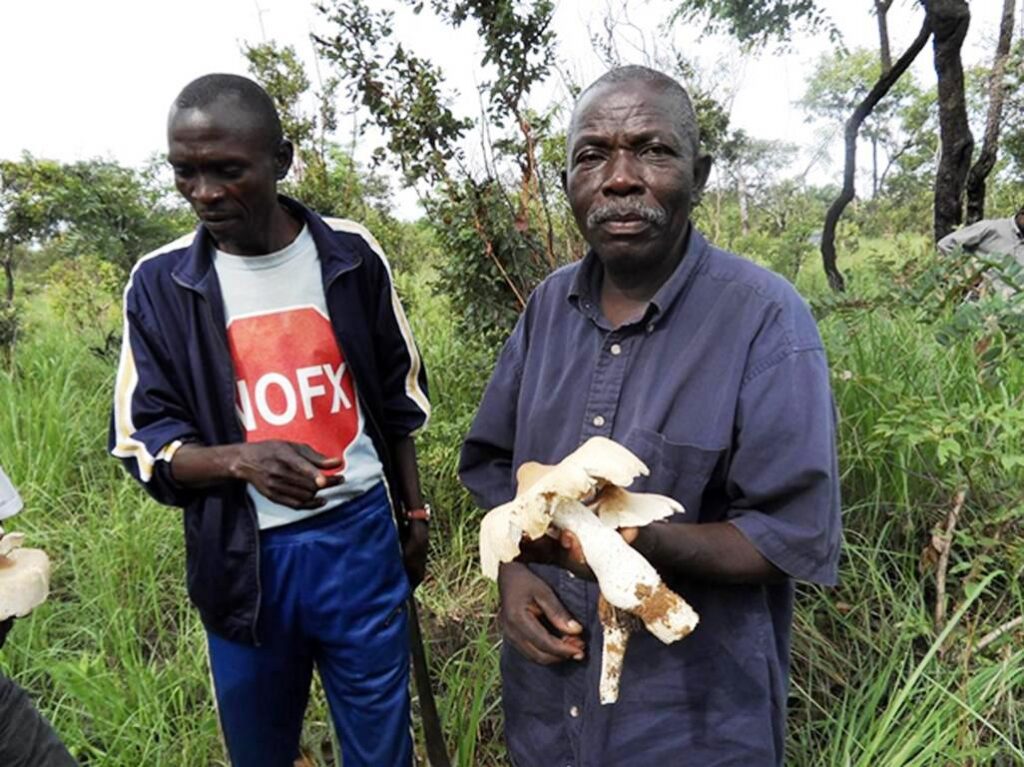 A large Termitomyces mushroom from Kimbao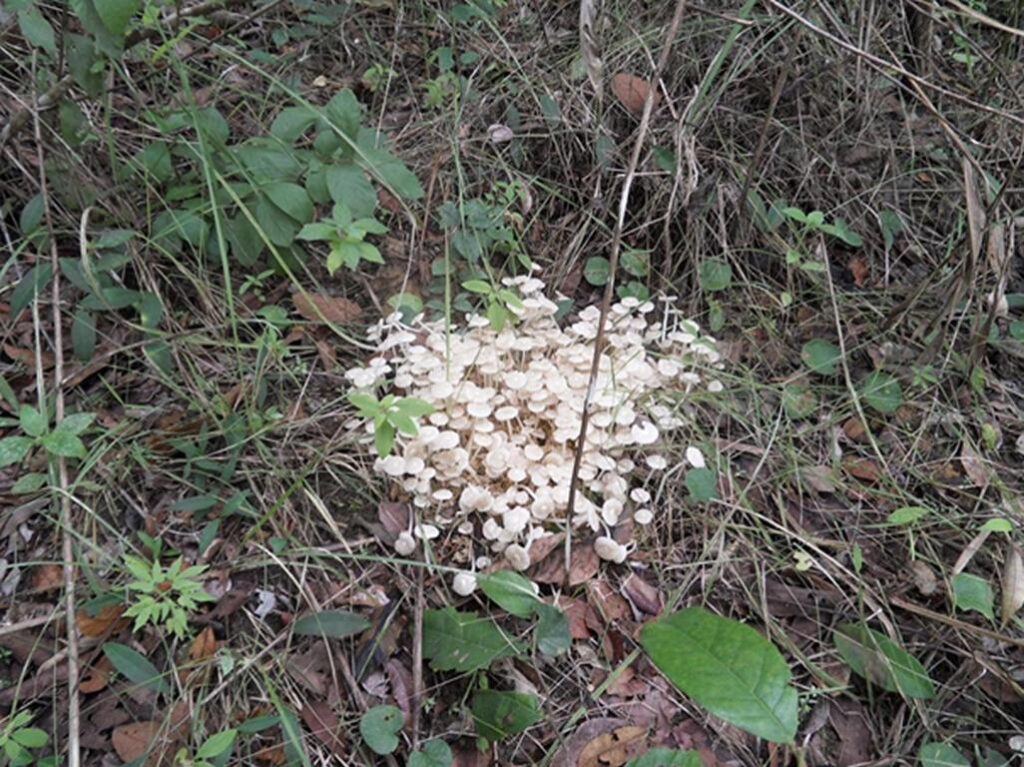 Termitomyces microcarpus
Some mushroom collectors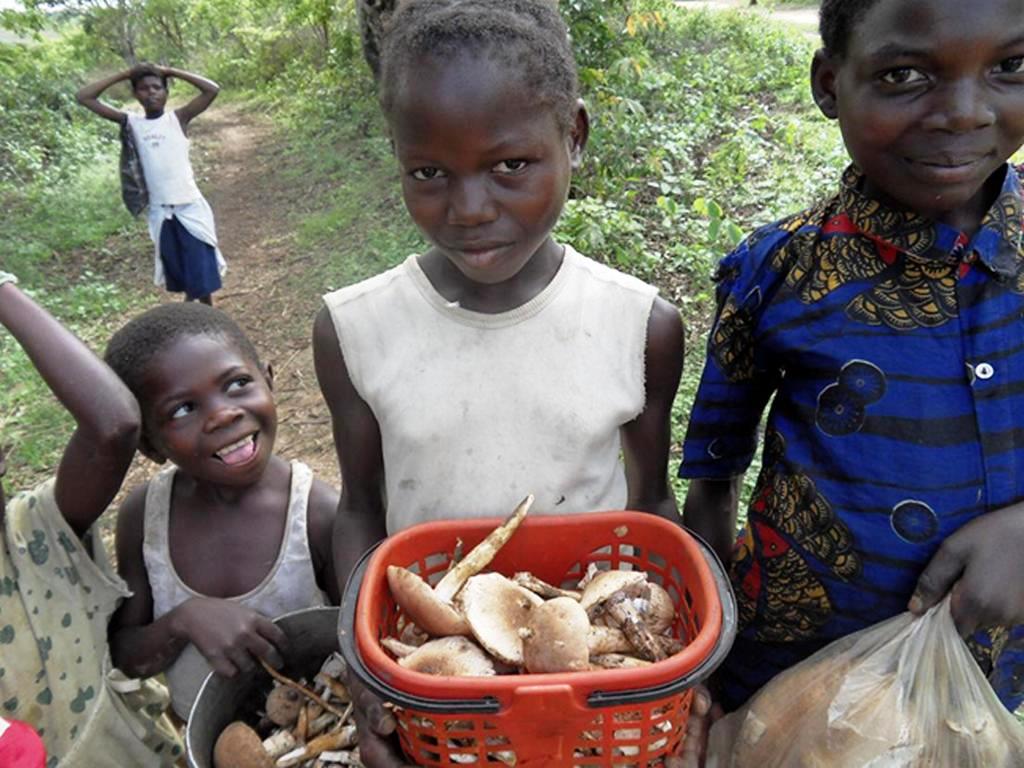 Children with Termitomyces letestui (both photos)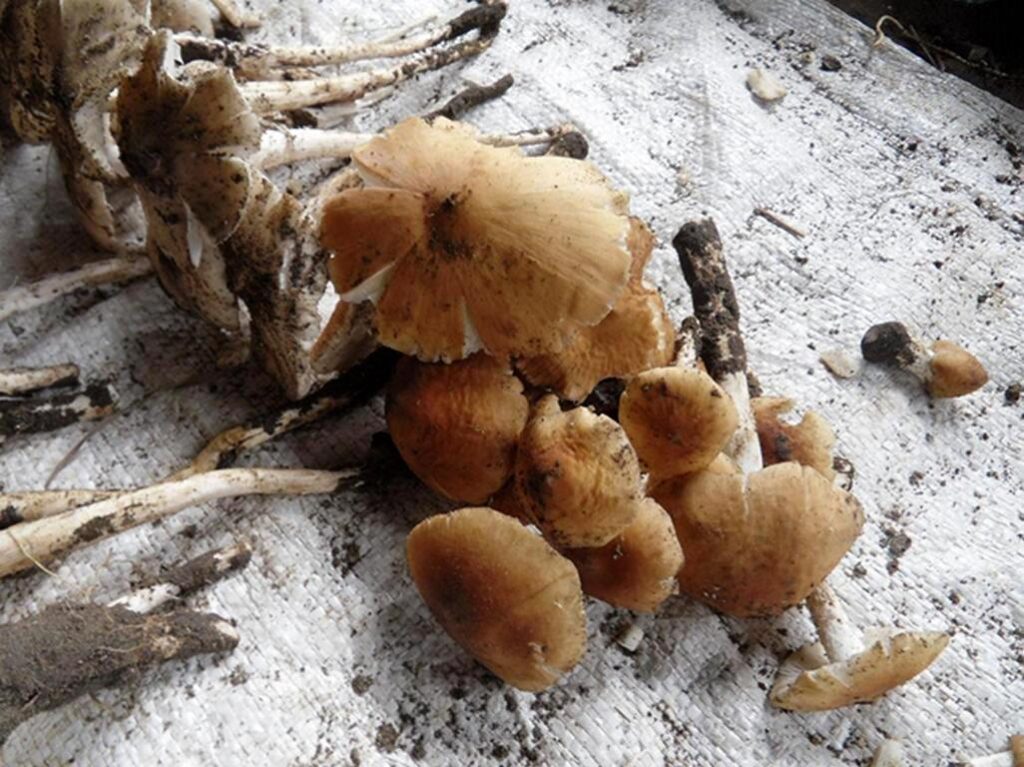 Termitomyces aurantiacus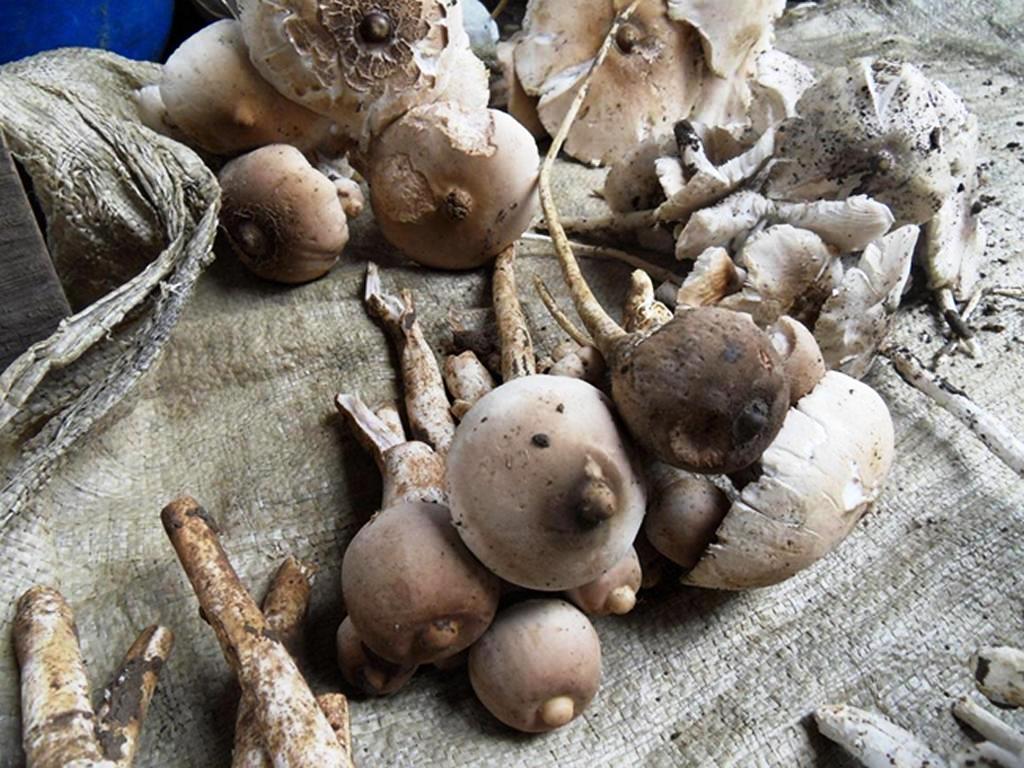 Termitomyces letestui
And some sellers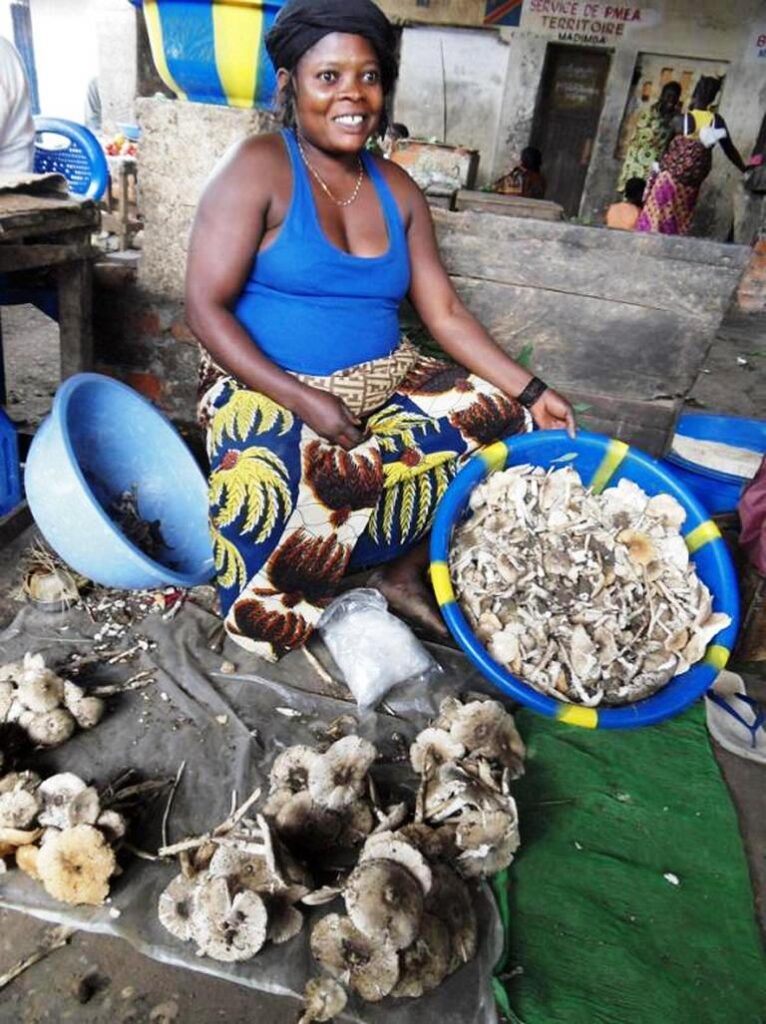 Termitomyces aurantiacus (with orange cap) on left and T. mammiformis (grey cap) lower centre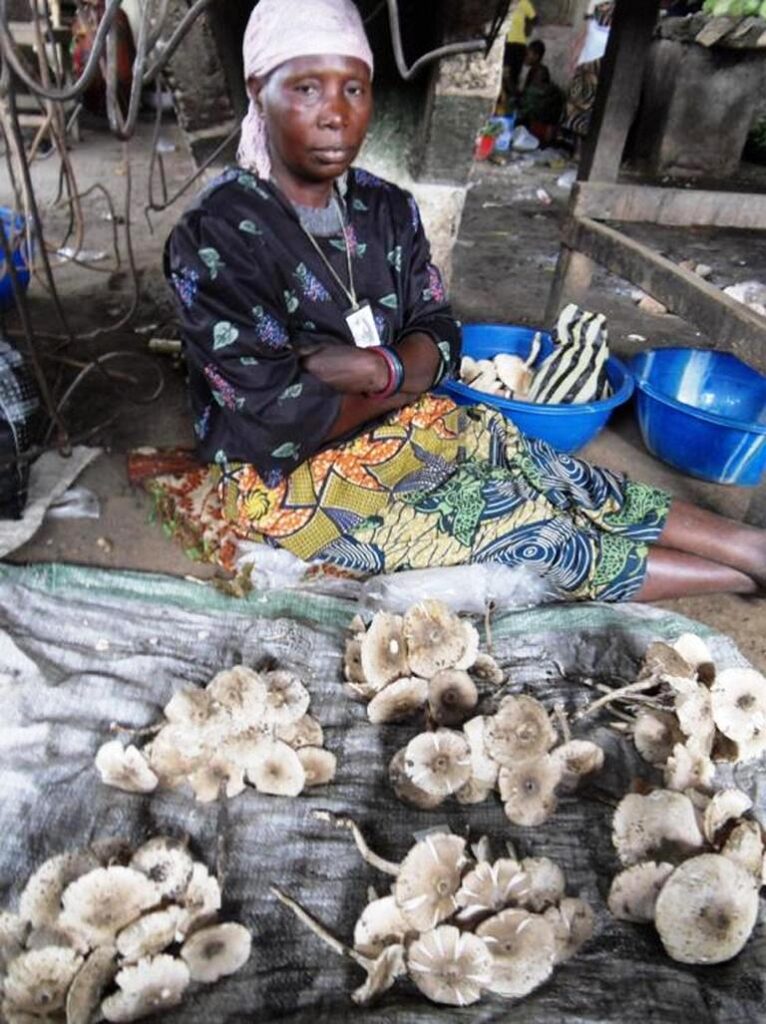 Termitomyces mammiformis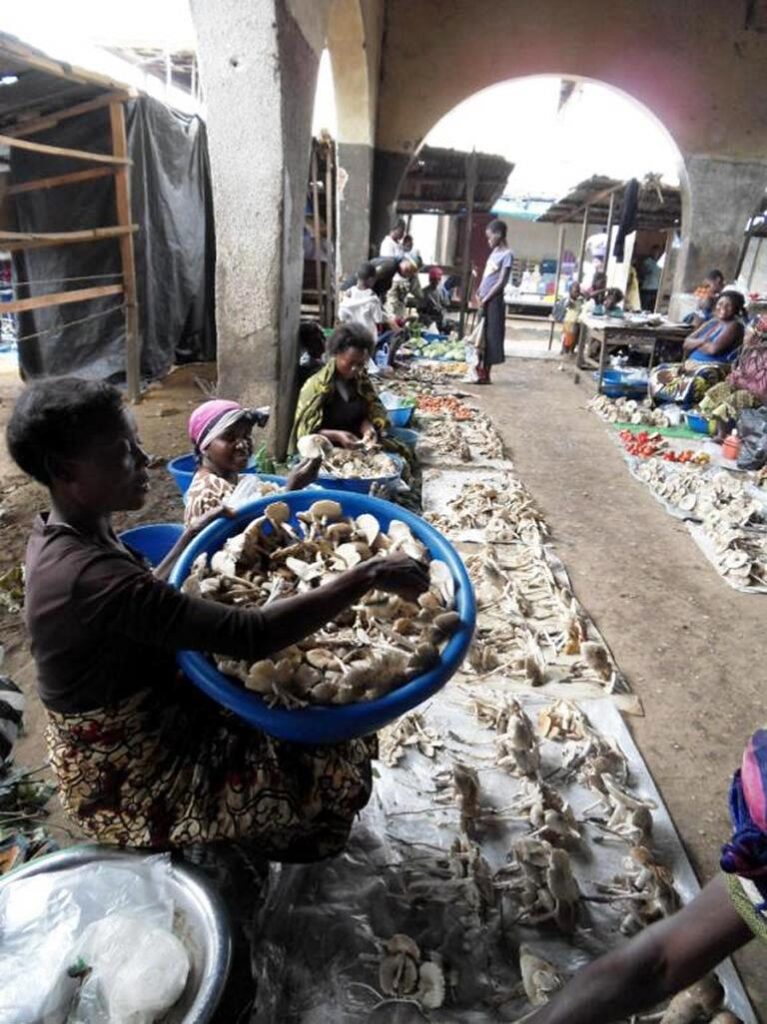 Mushroom market in Kinshasa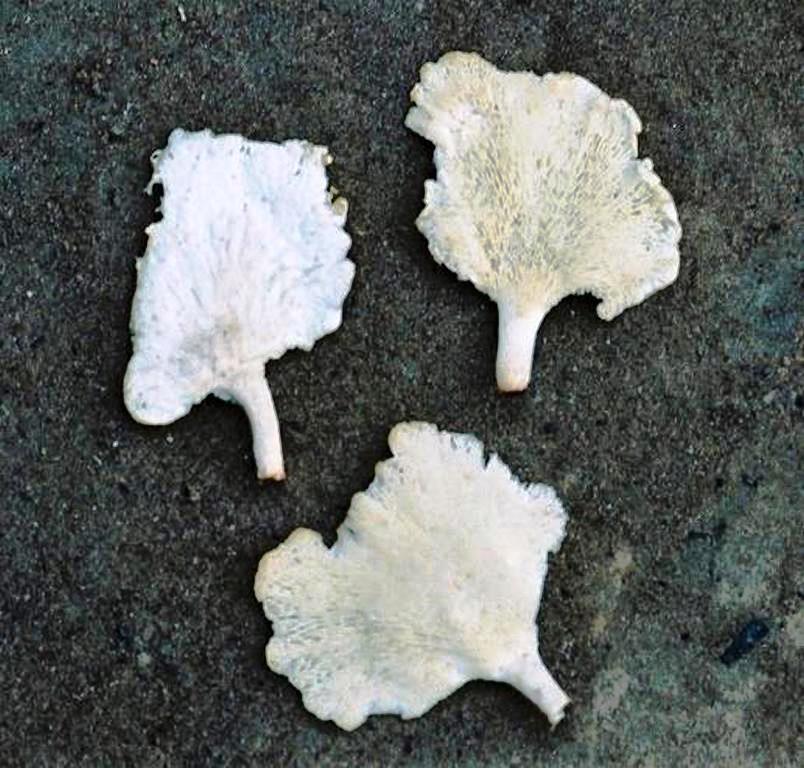 Bunsambi (Polyporus tenuiculus) grows on dead tree trunks (particularly Voacanga africana) and can be found throughout the year. It is cooked with simsim or seeds of pumpkin or squash.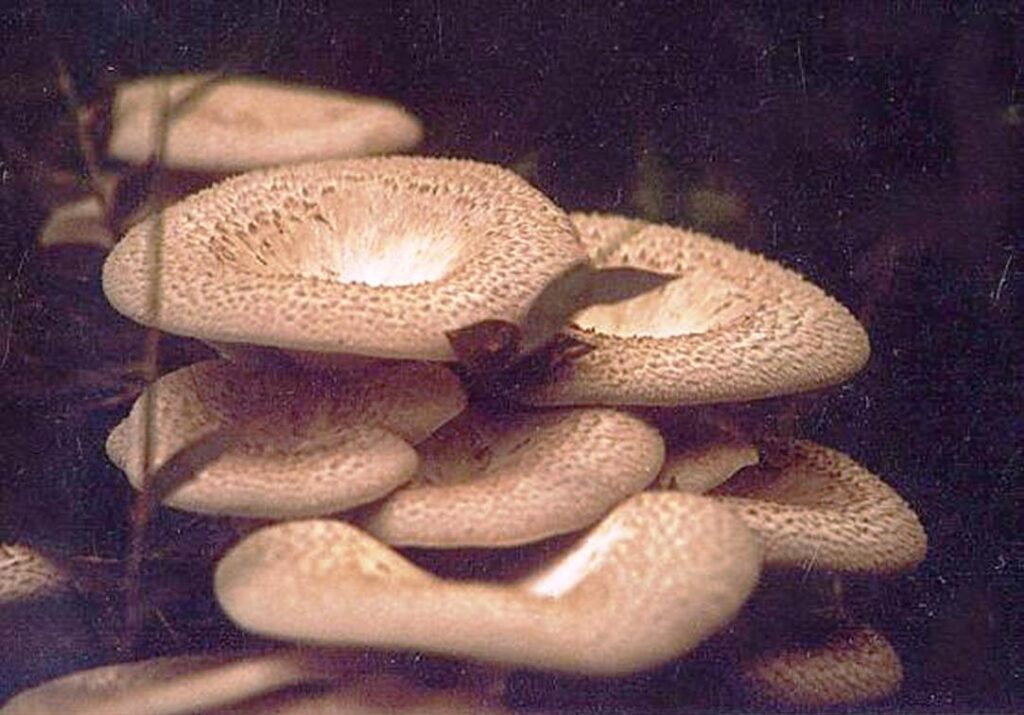 Lumvumvu (Lentinus squarrosulus) Grows on dead wood in the forest. Photo: Jacques Miaglia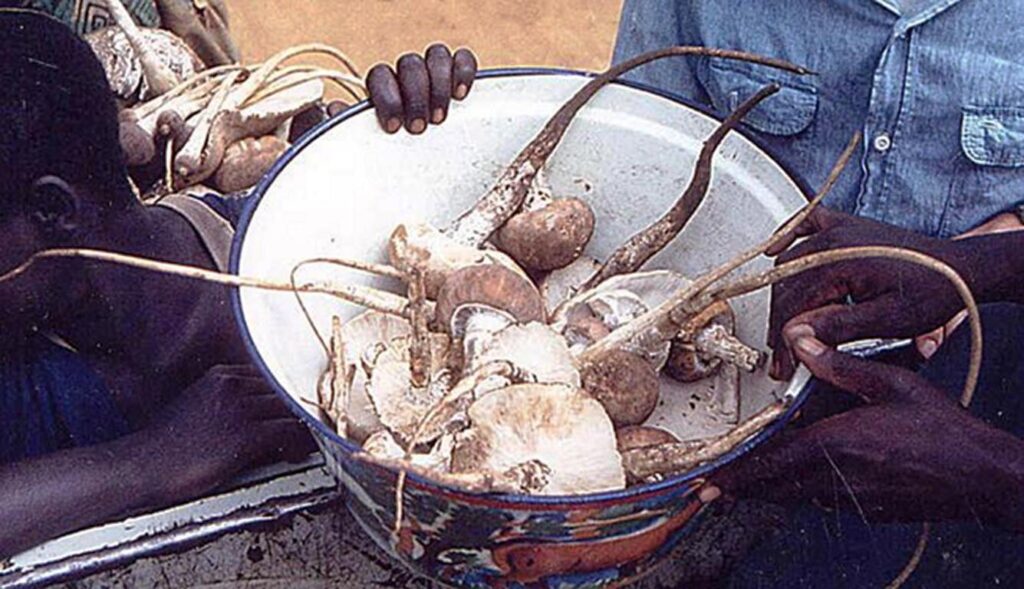 Lutumbula or Lutumbulu is found in large quantities in the savanna at the start of the rains. The mushroom is very popular being used as a substitute for meat and vegetables. Eating large amounts however, is believed to cause illness.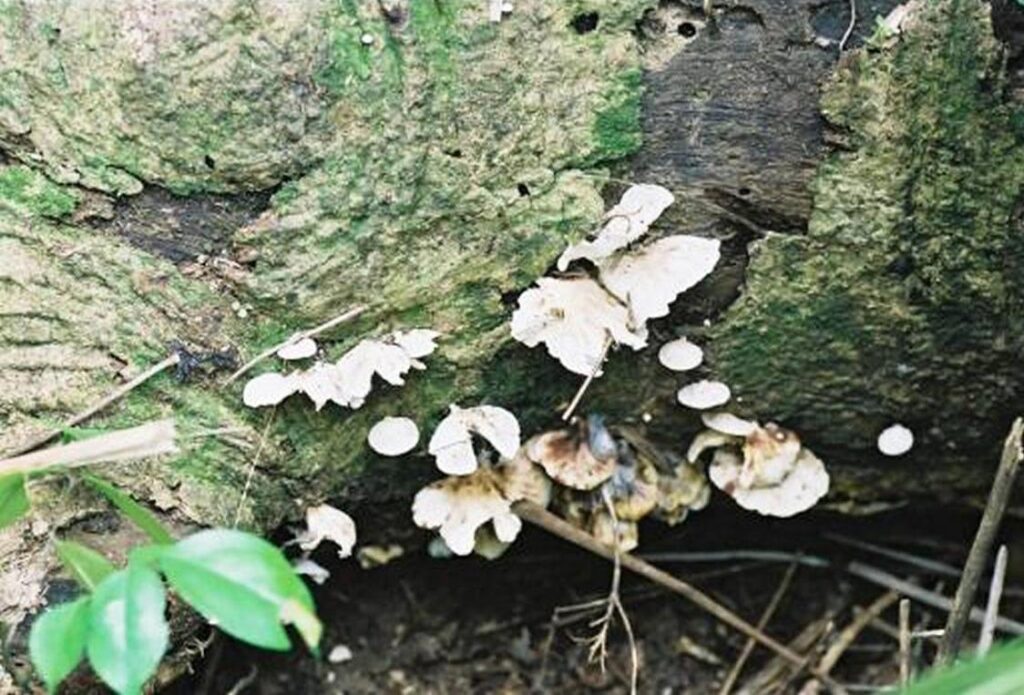 Nkaka bu bwaka bwaka The "grandfather" of Bwaka bwaka, on a dead Dacryodes edulis tree.
References: Struyf in Gillet & Pâque 1910 p 9, Daeleman & Pauwels 1983, Eyi Ndong et al. 2011
——————————————————————————————————————–