Safari toilet at Timbavati tented bush camp
A safari toilet is an essential facility for any temporary tented camp in the wild. For a Trails Guide course at Timbavati Private Nature Reserve in South Africa, we had for eight students, two mentors and one cook a total of seven tents for sleeping. Additionally, one gazebo each for kitchen, study, and a weapons station. Plus, two showers and two toilet facilities. All these tents, gazebos and facilities were unfenced and widely distributed over a batch of riparian forest. Connection between them was by walking trails.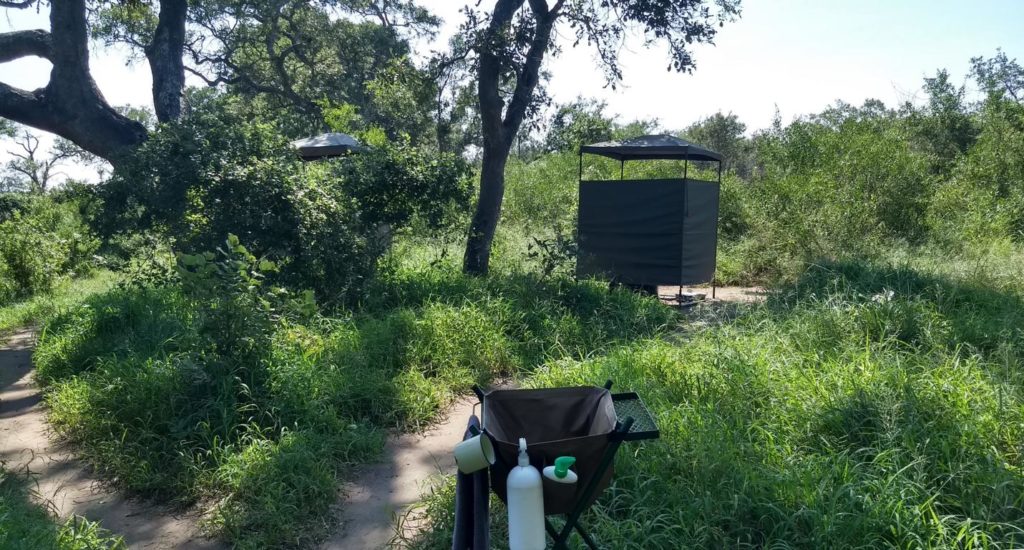 As these two safari toilet facilities were well thought out and functional, I herewith want to describe them further.
Description of set-up
For each toilet, a grassy batch was cleaned of vegetation. Thereafter a hole was dug, which was about 1 m / 3 feet deep and about 40cm x 40 cm (1,3 x 1,3 feet) wide. On top of this hole, a heavy plastic toilet seat in black color was put up. And a wooden footrest was laid in front of the toilet seat. Privacy was shielded by canvas walls on three sides. And a nice outlook was left on the open side directly into the bush. The whole station was shaded by a canvas roof. And – very important – a red wooden block on a string was hanging inside the cubicle and thrown to the outside wall, when the toilet was in use. Which indicated a client in need that the toilet was in use just now.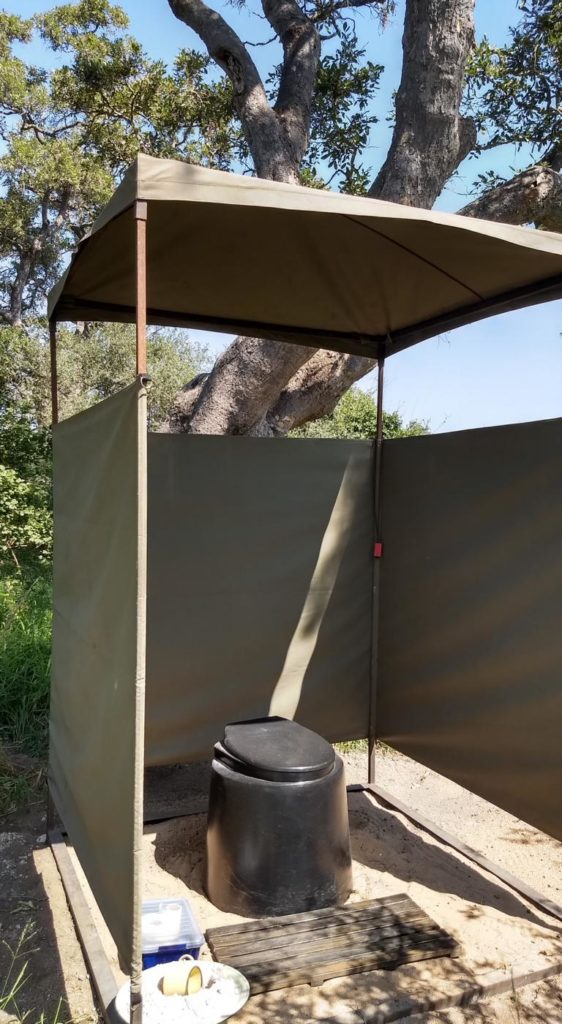 How to use the toilet equipment?
After doing business, toilet tissue was taken from a watertight sealed box. And after using it, every single piece of paper was immediately burned with a lighter. The burning paper had to be held as long as possible in hand and then thrown into the hole in the toilet seat. When more pieces of paper were used and burnt, a small little fire started within the hole and the users backside got nicely warm and smoked.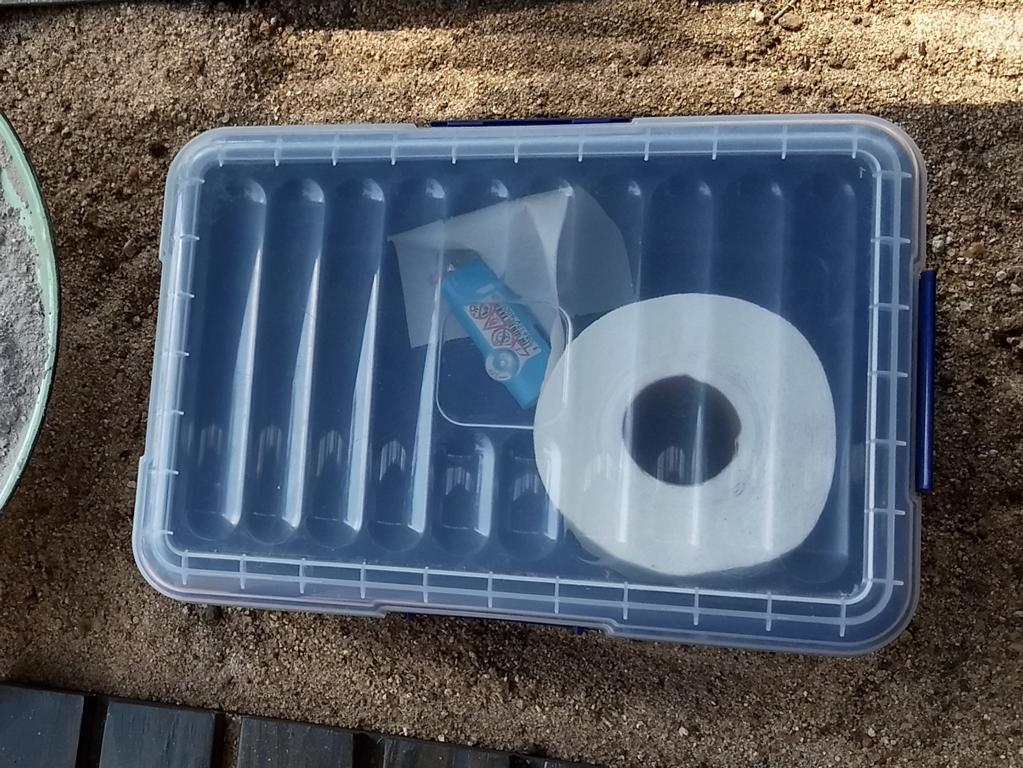 After cleaning and smoking the backside, the remains were covered with a good dollop of wood ash from our kitchen fire. This prevented any development of bad smell and worked perfectly. Both our toilets didn't smell at all. And a hand washing station was set up at the entrance trail.
Lessons learned about the safari toilet at Timbavati tented bush camp:
South African manufacturers produce toilet tents, -seats and wash basins, which are ideally fitting the requirements.
Burning used toilet tissue keeps the backside warm and smoked and reduces waste.
Hardwood ash is an effective odor killer.
A hand washing basin introduces some sense of luxury into the not-so-luxurious every-day bush life.